OSHA Manuals
These "OSHA Books" lists all of the federal OSHA standards for either construction or general industry. Use your member benefits to save $$ on these pricey yet coveted manuals!
Contact us for more information!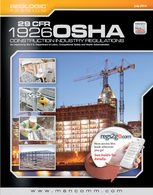 Interested in something you don't see listed here? Just email us and we'll find it for you at a reasonable price!
Federal and State Posters
SSC will keep members informed of when governmental posting changes occur.
Don't be fooled by those "Posters are Us" salesmen that want to sell you a new poster every time they publish a new edition. Check with us first! 
Download Updates Below for Free!
OR Purchase your posters from us and SAVE $$
Just click on the images to send us your order!